Rotary Drilling/Vibrator Hose

Tube: NBR, specially compounded for handling abrasive, corrosive and oily drilling mud
Reinforcement: Multiple layers of polyester cord over tube, high tensile steel cables.
Cover: NBR, Specially compounded, resistant to abrasion, corrosion, cutting, gouging, oil and weather.
Application: 

Flexible Connection between standpipe and swivel(Rotary Drilling) or between pump and standpipe(Rotary Vibrator) for pumping mud at extra high pressure in oil drilling and exploration work.
Fitting: Hammer Unions, API Male End, Flanges
Attachment: Safety Clamp & Chain
Applicable Standard: API Spec 7k/ISO14693
ID

2"

2 1/2"

3"

Class

A

B

C

D

E

F

G

A

B

C

D

E

F

G

A

B

C

D

E

F

G

Working Pressure(PSI)

1500

2000

4000

5000

7500

10000

15000

1500

2000

4000

5000

7500

10000

15000

1500

2000

4000

5000

7500

10000

15000

Test Pressure(PSI)

3000

4000

8000

10000

15000

15000

22500

3000

4000

8000

10000

15000

15000

22500

3000

4000

8000

10000

15000

15000

22500

Min. Bending Radius(mm)

800

800

850

850

900

950

1000

900

900

1000

1000

1050

1100

1150

950

950

1050

1050

1100

1150

1150
ID

3 1/2"

4"

5"

Class

A

B

C

D

E

F

G

A

B

C

D

E

F

A

B

C

D

Working Pressure(PSI)

1500

2000

4000

5000

7500

10000

15000

1500

2000

4000

5000

7500

10000

1500

2000

4000

5000

Test Pressure(PSI)

3000

4000

8000

10000

15000

15000

22500

3000

4000

8000

10000

15000

15000

3000

4000

8000

10000
| | | | | | | | | | | | | | | | | | |
| --- | --- | --- | --- | --- | --- | --- | --- | --- | --- | --- | --- | --- | --- | --- | --- | --- | --- |
| Min. Bending Radius(mm) | 1000 | 1000 | 1100 | 1150 | 1150 | 1200 | 1050 | 1050 | 1050 | 1100 | 1100 | 1150 | 1200 | 1200 | 1200 | 1300 | 1300 |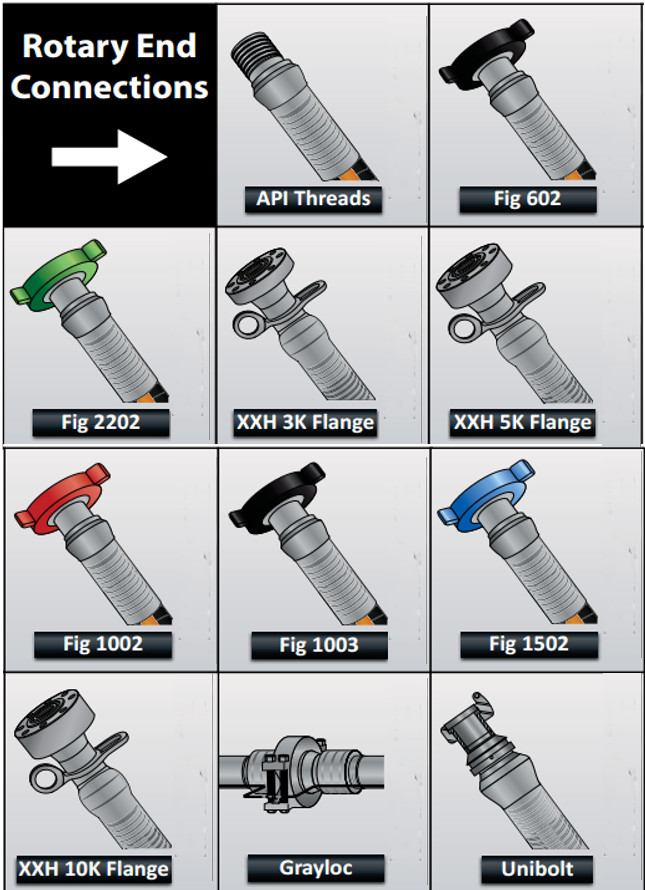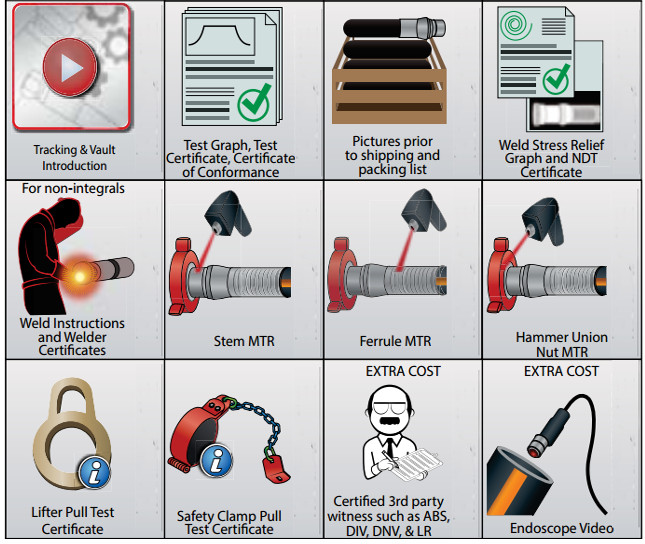 back to top